Message from the President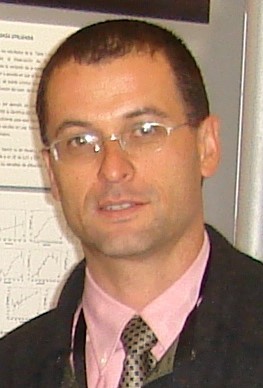 Dear colleagues
I have the great honor to be the President of the Society of Mining Professors / Societät der Bergbaukunde (SOMP) at a very important moment for our countries and for all the world. A moment when mining activity, more important than ever, is being questioned from many fronts. A moment of change and transformation. A moment in which we are immersed in the fourth industrial revolution. A moment in which it is important to make decisions regarding our common future.
That is why it is pertinent to ask ourselves what is the role that university professors should play and in particular the professors who are working in earth sciences and in the process of training professionals who will face all those challenges that are coming and that will have to make decisions regarding how to focus the development of our society in a sustainable way and committed to the environment.
It is important to question ourselves in knowing what is our role as professors? What is the profile of the professionals we are training? We cannot continue teaching the same subjects even in the same way. Twenty years ago, sustainability in mining was an academic problem and very few companies considered it, mobile phones were an anecdote, technological developments, although evident, had not been assumed by society as their own, the language was different and social networks did not have the predominance they have today.
I have found in the Society of Mining Professors a space to begin to solve many of the challenges and concerns that I have had as a professor and I have found a space to project many of the dreams I have had regarding possibilities for my students. My first annual meeting of the Society was in Arequipa, Peru in 2011, under the leadership of Mario Cedrón, whom I recognize as one of the drivers of mining education in Latin America. Mario opened for me the doors to the international academic discussion and this is reflected today through the number of academic relationships between the School of Mines of the Universidad Nacional de Colombia, in Medellín, to which I proudly belong, and many institutions in different countries of the world.
And I would like to see this year the Society of Mining Professors continue to enable joint research and education projects, as well as other collaborative efforts among our members, capacity building in many developing countries, continue supporting curriculum development and the teaching of earth sciences in different universities, being able to share new teaching technologies, supporting publications and conducting joint conferences, implementing models of collaborative teaching, enabling exchanges and academic visits, contributing to the mentoring of younger members and many more activities that are promoted by this great organization.
I hope that the next Annual Meeting that we will hold in the city of Medellín, Colombia, will be tremendously beneficial and fun for all members. That it is not just another international conference, but rather an unforgettable experience, accompanied by a strong technical content integrated with informative and practical forums and discussion panels, which cover our areas of greatest interest for future educational needs, research opportunities collaborative, member development and capacity development for new mining programs in different parts of the world. Finally, a great opportunity to establish contacts and develop long-term professional relationships.
I invite you to attend our next annual meeting of the Society of Mining Professors. Medellin awaits you with open arms.

Oscar Jaime Restrepo Baena
Mining and Metallurgical Engineer, MSc., Ph.D.
Professor
Department of Materials and Minerals
School of Mines
Universidad Nacional de Colombia
Phone: +57-4-4309290
e-mail: ojrestre@unal.edu.co
 
MENSAJE DEL PRESIDENTE DE LA SOCIEDAD DE PROFESORES DE MINERÍA (SOMP)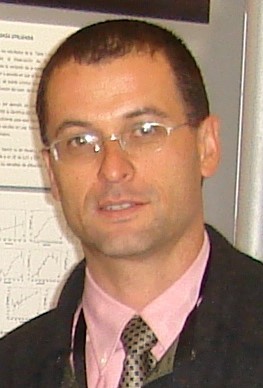 Respetados colegas
Tengo el gran honor de presidir la Sociedad de Profesores de Minería en un momento muy importante para nuestros países y para el mundo. Un momento en el que la actividad minera, más importante que nunca, está siendo cuestionada desde muchos frentes. Un momento de cambio y transformación, un momento en el que nos encontramos inmersos en la cuarta revolución industrial, un momento en el que es importante tomar decisiones respecto a nuestro futuro común.
Por eso es muy pertinente preguntarnos cual es el papel que debemos jugar los profesores universitarios y en particular los profesores que trabajamos en las ciencias de la tierra en el proceso de formación de los profesionales que van a encarar todos esos retos que se avecinan y que tendrán que tomar decisiones respecto como enfocar el desarrollo de nuestra sociedad de una manera sostenible y comprometida con el entorno.
Es importante cuestionarnos en saber ¿cuál es nuestro papel como profesores?, ¿cuál es el perfil de los profesionales que estamos formando? No podemos seguir enseñando los mismos temas ni de la misma manera. Hace veinte años, la sostenibilidad era un problema académico y muy pocas empresas se lo planteaban, los teléfonos móviles eran una anécdota, los desarrollos tecnológicos, aunque evidentes, no se habían asumido por la sociedad como algo propio, el lenguaje era otro y las redes sociales no tenían la predominancia que hoy tienen.
He encontrado en la Sociedad de Profesores de Minería un espacio para comenzar a resolver muchos de los retos e inquietudes que he tenido como profesor y he encontrado un espacio para proyectar muchos de los sueños que he tenido en cuanto a posibilidades para mis estudiantes. Mi primera reunión de la Sociedad fue en la ciudad de Arequipa, Perú en el año 2011, bajo el liderazgo de Mario Cedrón, a quien reconozco como uno de los impulsores de la educación en minería en Latinoamérica. Mario me abrió las puertas a la discusión académica internacional y ello se ve reflejado hoy en día en la cantidad de lazos académicos que la Facultad de Minas de la Universidad Nacional de Colombia, Sede Medellín, a la cual orgullosamente pertenezco, ha creado con muchas instituciones en diferentes países del mundo.
Y quisiera que durante este año la Sociedad de Profesores de Minería siguiera posibilitando la realización de proyectos conjuntos de investigación y educación, así como otros esfuerzos de colaboración entre nuestros miembros, el desarrollo de capacidades en muchos países en desarrollo, seguir apoyando el desarrollo curricular y la enseñanza de las ciencias de la tierra en diferentes universidades, poder compartir nuevas tecnologías de enseñanza, apoyar las publicaciones y la realización de conferencias conjuntas, implementar modelos de enseñanza colaborativa, posibilitar intercambios y visitas académicas, contribuir con la mentoría de los miembros más jóvenes y muchas más actividades que se fomentan desde esta gran organización.
Espero que la próxima reunión Anual que realizaremos en la ciudad de Medellín, Colombia, sea tremendamente beneficiosa y divertida para todos los miembros. Que no sea solo otra conferencia internacional más, sino más bien una experiencia inolvidable, acompañada con un fuerte contenido técnico integrada con foros y paneles de discusión informativos y prácticos, que cubren nuestras áreas de mayor interés de futuras necesidades educativas, oportunidades de investigación colaborativa, desarrollo de miembros y desarrollo de capacidades para nuevos programas mineros en diferentes partes del mundo. Finalmente, una gran oportunidad de establecer contactos y el desarrollo de relaciones profesionales a largo plazo.
Los invito a asistir a nuestra próxima reunión anual de la Sociedad de Profesores de Minería. Medellín los espera con los brazos abiertos

Oscar Jaime Restrepo Baena
Ingeniero de Minas y Metalurgia, MSc., Ph.D.
Profesor Titular
Departamento de Materiales y Minerales
Facultad de Minas
Universidad Nacional de Colombia
Teléfono 57-4-4309290
e-mail: ojrestre@unal.edu.co