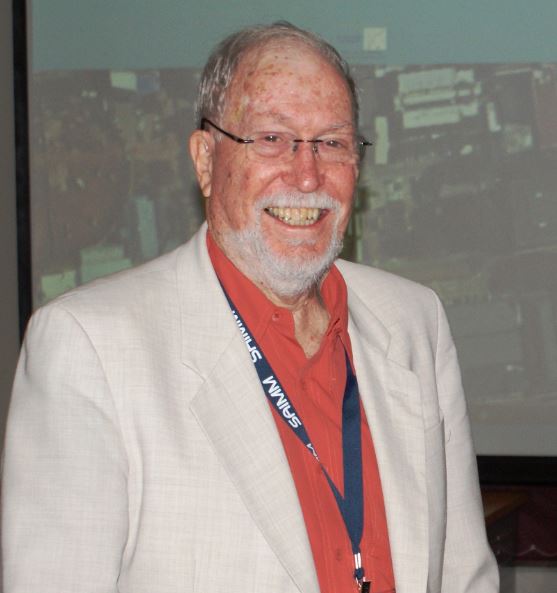 The Tim Shaw Award for Innovation in Teaching and Learning recognizes rising SOMP Members who have devoted significant effort to develop teaching and learning innovations, promoted educational excellence and motivated and inspired students to learn.
This award recognizes Professor Tim Shaw, one of the founders of the Society of Mining Professors and its first Secretary General, for his dedicated service to the Society, his interest and contributions to global mining education and for his continued enthusiasm and support of the mission and programs of SOMP.
The award was suggested by the Strategic Planning Committee and the Education Committee decided to create a "Teaching and Learning Award" for SOMP. It is endowed with three parts: a certificate, a small gift and 500 Euros.
Award Committee
The SOMP Education Committee.
Deadlines
Applications (max. 2 pages plus perhaps any publications to this topic) addressing the award criteria (see below) should be submitted to the Chairperson of the Education committee, by January 27, 2023. More information is available here.
Applicant Criteria
The applicant must be an active member of SOMP, with out any outstanding membership fees.
The applicant should ideally be a younger, or mid-career academic.
The topic of the application must be one that the applicant has developed or been engaged in within the last three years.
The successful applicant will be invited to make a presentation on their topic at the 2023 SOMP annual meeting – all applicants must therefore be intending to register and attend the 2022 meeting.
Topic Criteria
Approaches to assessment and feedback that foster independent learning: For example: integrating assessment strategies with the specific aims and outcomes for student learning; providing timely, worthwhile feedback to students on their learning; using a variety of assessment and feedback strategies; implementing both formative and summative assessment; adapting assessment methods to different contexts and diverse student needs.
Use of innovative approaches to classroom education and the impact it has on the overall course learning outcomes.
Scholarly activities that have influenced and enhanced learning and teaching. For example: showing advanced skills in evaluation and reflective practice; participating in and contributing to professional activities related to learning and teaching; coordination, management and leadership of courses and student learning; conducting and publishing research related to teaching; demonstrating leadership through activities that have broad influence on the profession.
Approaches to teaching that influence, motivate and inspire students to learn. For example: fostering student development by stimulating curiosity and independence in learning; contributing to the development of students' critical thinking skills, analytical skills and scholarly values; encouraging student engagement through the enthusiasm shown for learning and teaching; inspiring and motivating students through high-level communication, presentation and interpersonal skills.
Winner List
| | | |
| --- | --- | --- |
| 2016 | Dr. Elisabeth Clausen | Technische Universitaet Clausthal, Germany |
| 2017 | Assoc. Prof. Serkan Saydam | UNSW, Australia |
| 2018 | Dr Simit Raval | UNSW Australia |
| 2019 | Assoc. Prof. Andrea Brickey | South Dakota School of Mines |
| 2020 (presented in 2021) | Assoc. Prof. Emily Sarver | Virginia Tech |
| 2021 | none | |
| 2022 | Dr. George Barakos | Western Australia School of Mines |